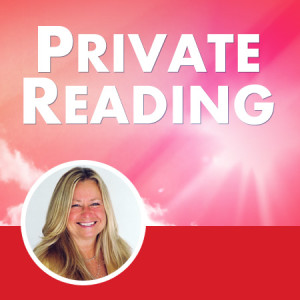 Pamala Oslie is an accomplished psychic who uses her abilities to help people discover their life path, solve issues, and achieve fulfillment. She also uses her ability to see and sense the human aura to obtain helpful, life altering information for her clients. Time with Pamala is one of the best investments you can make in living your full potential, overcoming self-sabotaging behavior, and changing your life forever.
To schedule a personal private session and to add your name to the waiting list:
Call Pamala's office number: 805-687-6604
or email: [email protected]
When your name is at the top of the waiting list, you will be contacted. Once you have scheduled your appointment, THEN you can pay for your reading. Please book your appointment before paying.
Comments from clients:
"Thank you so much for that profound reading with you!!!!! I listen to the tape every day while driving and it bring me much strength and clarity…"
"…even things we've talked about five years ago are starting to happen."
"I've gotten more out of one session with you than I have from years of therapy and business coaching."
Session Fees
1.5 Hour Reading, $350
1 Hour Reading, $250
3/4 Hour Reading, $190
1/2 Hour Reading, $125
1/4 Hour Reading, $65
If you have a different amount that you need to pay, please sign into your own PayPal account and send the payment to [email protected]
Note from Pam –
If you sense that having a private session with me could help you, I am honored. Please be assured that I am completely honest, trustworthy, confidential, and caring. I will share with you everything I see for you. I will also encourage you to trust your own intuition and will remind you that you always have free will.
If you are interested in your future, I explain that I can see where you are headed if you stay on your current path. I'll also remind you that you have free will. If we see anything we don't like ahead, we will find ways for you to change that path. I focus on the positive and on solutions – not on fear or negativity. I don't focus on things that might frighten or upset you – but if you are headed for things that are less than what you desire, we'll look for solutions. For example, people may sense that their marriages are in trouble and may be headed for divorce. If this is the case with a client, we look to see how the person may save that marriage, or we look to see what life will be like beyond the marriage.
If you are in touch with your own inner voice, then the session will ultimately confirm things you might already sense. So then we will find ways to help you accomplish and live what you know deep inside.
Often information about your past may surface. This information typically arises because some issue from your past may be causing you difficulty or preventing you from having a happy and fulfilling life. I handle all difficult issues with respect , confidentiality and compassion.
Thank you for your trust. I'll do my best to help you accomplish your dreams.
Pam
[qpp form="Reading"]